Shatter Mental Health Stigma Through
Art
Texans of all ages annually promote mental health awareness by illustrating their unique challenges and successes.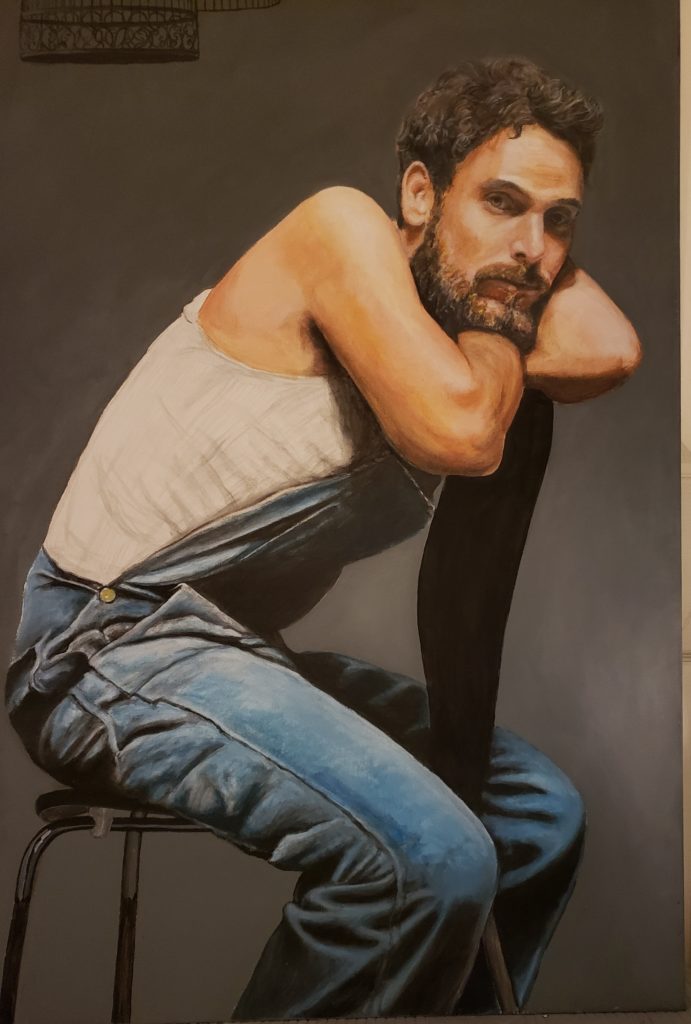 "Self Portrait" by Stacy Newport,  (2018)
An Update from Last Year's Winner
Stefanie Kisamore won 1st place in our Adult Original Artwork category last year during the 2020 Texas Mental Health Creative Arts Contest, with her piece "Help Me Help You" (2020) dedicated to her brother, Stacy, who suddenly left home in early 2019 after experiencing a psychotic break.
It is with our greatest sorrow to announce that Stefanie's search for her lost brother ended in 2020. His remains were found in May 2019, and were identified by DNA in August 2020. Our hearts are with the Kisamore family for this tragic loss. In Stefanie's words herself, "he did not die in vain and was loved regardless of his mental illness." Pictured left is a self-portrait by Stacy.
To learn more about Stefanie and Stacy's story and to view her winning piece, you can view her submission in our virtual art gallery.