Mental Health Art Contest Reception Held in Austin
Originally written by Kelli McDonald, Texas Health And Human Services Commission. Used with permission.
---
HHS employees, contest winners and Executive Commissioner Dr. Courtney N. Phillips attended the 2019 Children's and Adults' Mental Health Awareness Art Contest reception to celebrate artwork inspired by this year's theme, "Why Does Mental Health Matter to You?"
The reception, held May 20 at the Brown-Heatly Building in Austin, featured a large display of artwork with prints from elementary school, junior high, high school and adult artists who used an array of mediums to express themselves. In a binder next to the display, attendees could read the writing contest winners' stories, essays and poems.
Organized by HHSC in partnership with the Texas Institute for Excellence in Mental Health at the University of Texas at Austin and the Texas System of Care, this year's contest attracted 770 entries from children and adults, more than doubling last year's entries.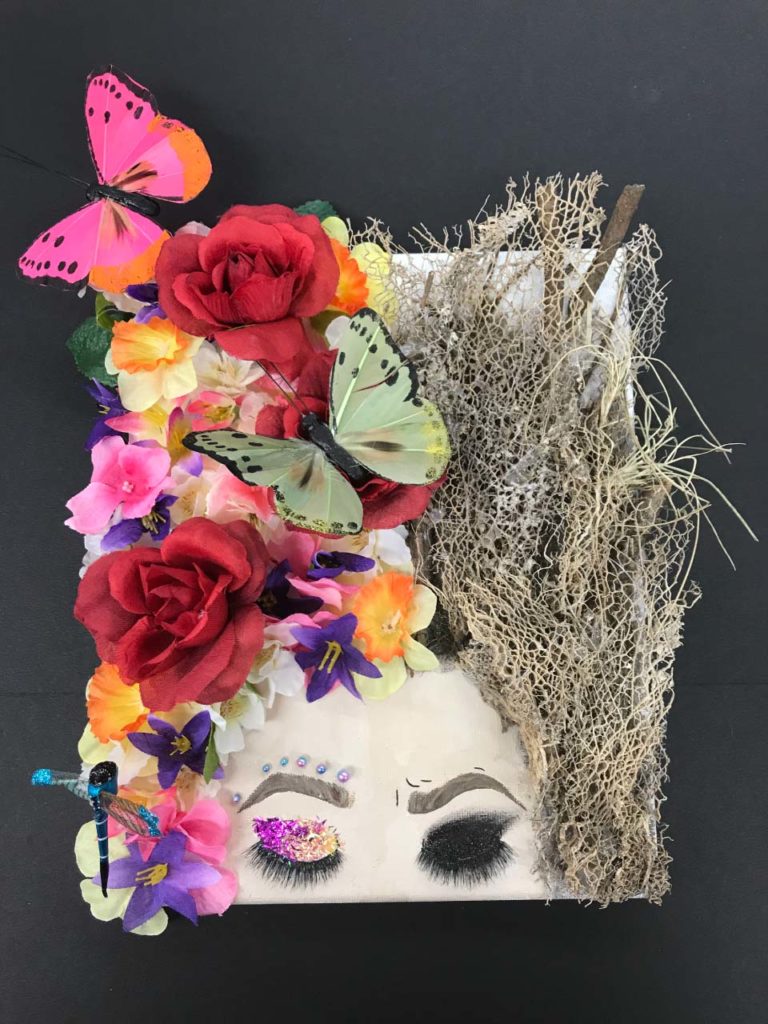 The contest and reception aim to shatter mental health stigma and promote awareness by showcasing art from people who understand the challenges of mental illness. One out of five people will experience a mental illness at some point in their lives, but only 44 percent of adults with diagnosable mental health conditions and less than 20 percent of children and adolescents receive needed treatment.
See all of the winning entries on the Texas System of Care website. The art display will stay up in the Brown-Heatly Building lobby until the end of the month, the last stop on a tour that included the Texas state capitol, Austin Public Library Manchaca Road branch and the West Austin Studio Tour earlier in May. To learn more about HHS' efforts in promoting mental and behavioral health, visit the Office of Mental Health Coordination webpage.